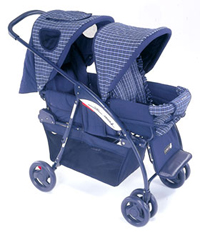 Cosco - Two Ways tandem Stroller
"Our family loves this stroller. The front seat flips around so our twins can play with each other. Its not that expensive, but its better than any other we've tried." (comments from the authors of this website)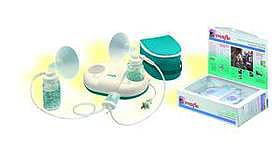 Evenflo - Dual Electric Breast Pump
With Twins, dual anything is the key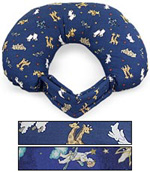 The Deluxe Hugster Nursing Pillow
As comfy as the Hugster, but designed with mothers of twins in mind, the Deluxe Hugster provides ample room and soft, firm support while breast- or bottlefeeding two babies at once. It fastens around the waist with a wide Velcro band, so the pillow won't shift during nursing. The adjustable waist allows Dads and other caregivers to use the Hugster, too. Later on, The Hugster provides upright support to babies beginning to sit up. Machine washable.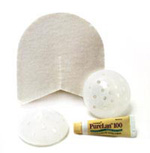 Sore Nipple Solution
When new mothers begin breastfeeding, they often experience nipple soreness. This kit helps relieve the tenderness associated with breastfeeding and gives nursing mothers the tools to prevent further irritation.